Add:Jinyanshan, Industrial Zone, Wuyi, Zhejiang, China
TEL:0086-579-87967778
FAX:0086-579-87967776
Mobile:13967923823
Zip Code:321300
Contact:Mr.Ying
Website:http://www.cnbesco.com
Email:sales@cnbesco.com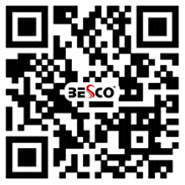 Nonstick Precautions
(Hits:)
Origin
Author
Add Time2015-10-21
● Why can not produce non-stick acidic foods ?

"Teflon has a birth defect , is its combination of strength is not high , non-stick Teflon coating is not completely covered , certain parts of the bare metal surface . Acidic substances that can corrode metal body , the body once it is corrosion
will expand , thus opening up the coating , causing the coating off a large area . coating is mainly used for anti-sticking, just spray a thin layer , coupled combination of insecure , with a shovel cooking is certainly not acceptable.
"

● What are acidic foods ?

" Acidic foods including meat , eggs , sugar, rice, etc. ." Food is acidic or alkaline , not to the taste to distinguish , but through scientific means to detect the elements contained in the food type and quantity
to make judgments.
Many commonly consumed foods are acidic foods.

● All non-stick pan can not produce acidic foods ?

It depends on the materials used in the pot may be.
Non-stick pan on the market are mainly three kinds of body material: aluminum alloy, the surface layer of thick aluminum ; stainless steel, the surface layer of chromium oxide , corrosion resistance strong , corrosion slow ; include iron , iron is easy
a large area by acid etching , thereby coating off .
Iron and other corrosive metal non-stick , can not produce acidic foods.
With anti- corrosion of metal non-stick pan , try not to make acidic foods .

As a non-stick coating using nano ceramic , regardless of what kind of pot metal can be used to achieve the effect of corrosion is not easy , you can rest assured that the production of acidic foods .